---
Starting from BRIGHTS' rooted belief in the importance of keeping pace with the latest instructional technologies that have become part and parcel of the education process, our facility is fully equipped with most up-to-date smart board and instructional technologies, operating with Office 365 as school's core platform, thus enabling our team of technology-savvy teachers to act as advanced education facilitators rather than conventional knowledge conferrers.
---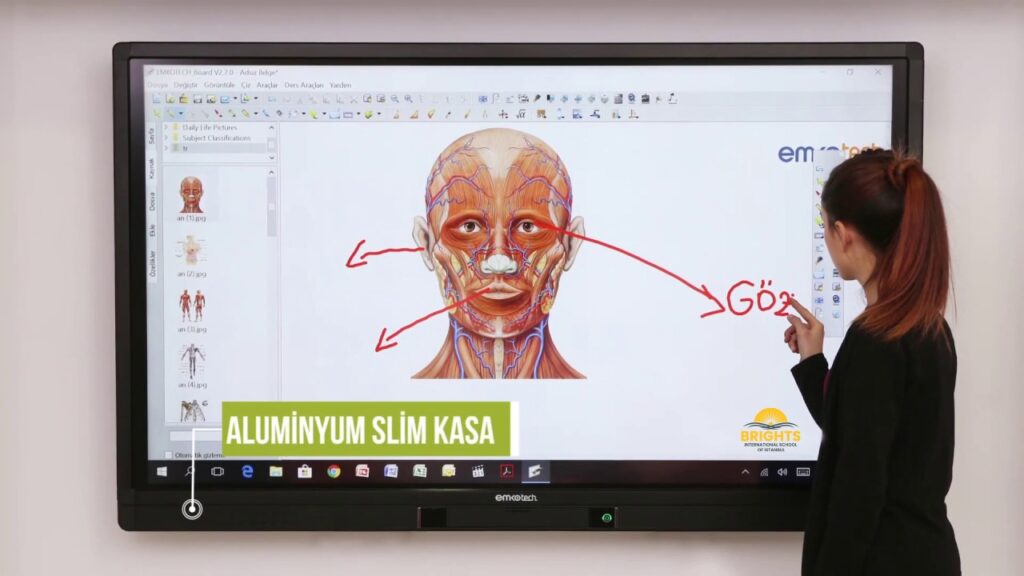 ---
Our core subjects are delivered through both digital e-books and print books, hence insuring our students full access to the subject content however they like and wherever they are, all at a click. Where applicable too, we provide our students with smart tablets, allowing them easy access to the book content inside and outside the classroom in a facility that is equipped with high-speed WiFi system.
---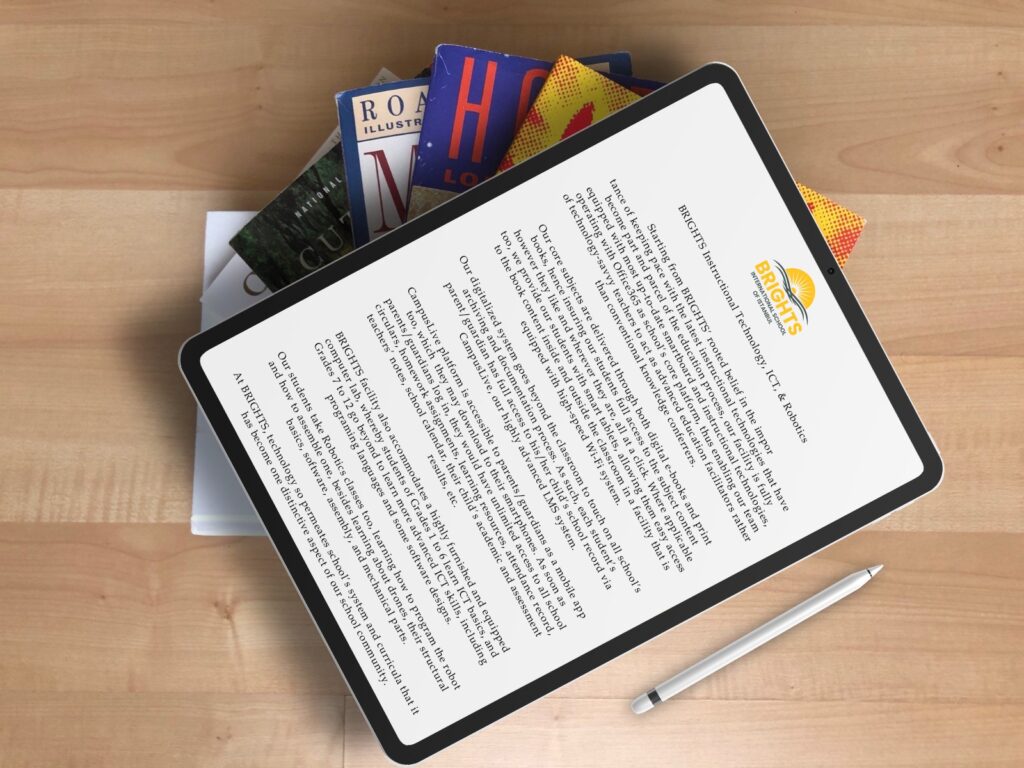 ---
Our digitalized system goes beyond the classroom to touch on all school's archiving and documentation process. As such, each student's parent/guardian has full access to his/her child's school record via CampusLive, our highly advanced LMS system.
CampusLive platform is accessible to parents/guardians as a mobile app too, which they may download to their smartphones. As soon as parents/guardians log in, they would have unlimited access to all school circulars, homework assignments, learning resources, attendance record, teachers' notes, school calendar, their child's academic and assessment results, etc.
BRIGHTS facility also accommodates a highly furnished and equipped computer lab, whereby students of Grades 1 to 6 learn ICT basics, and Grades 7 to 12 go beyond to learn more advanced ICT skills, including programming languages and some software designs. Our students take Robotics classes too, learning how to program the robot and how to assemble one, besides learning about drones, their structural basics, software, assembly, and mechanical parts.
---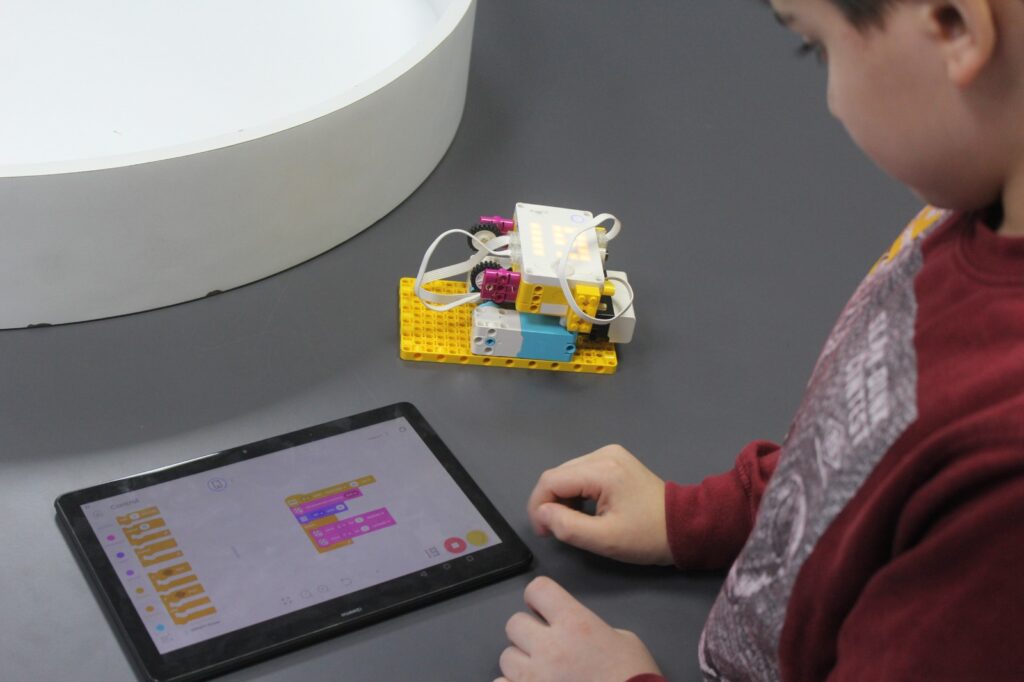 ---
At BRIGHTS, technology so permeates school's system and curricula that it has become one distinctive aspect of our school community.